Exhibition review of 'Practices of Enquiry: Making UAL Teaching Visible' at Chelsea College of Arts, 14th - 18th November 2016
Ollie Cartlidge, graduate of BA (Hons) Photography, class of 2016, London College of Communication
Abstract
A photo essay exhibition review of 'Practices of Enquiry: Making UAL Teaching Visible' at Chelsea College of Arts, 14th - 18th November 2016.
Keywords
enquiry-based learning, Practices of Enquiry, visualising teaching, photo essay, exhibition review
The recent 'Practices of Enquiry' exhibition in Chelsea College's Cookhouse Gallery was UAL's first attempt at exhibiting teaching. Organised by the Teaching and Learning Exchange, the show was the culmination of a six month research collaboration between UAL students, recent graduates and tutors, investigating enquiry-based, student-driven learning across the colleges.
Described by the graduate curator, Elliott Burns, as a 'complex game of pass the parcel', the process that led up to the exhibition echoed the content of the work on show. A team of student researchers were hired to interview teaching staff, and write case studies that expressed enquiry-based learning elements of their teaching practice. These texts were then transposed by student designers who came up with ideas for visualizing them. These designs were sent back to the original tutors and further tweaked and negotiated. When resolved, the objects were fabricated by other students. A highly convoluted process, which sees the creation of the final object effectively sculpted along the way by a series of curated events and processes. What you are left with at the end is eleven installations that, although they vary drastically, all express (and indeed are a product of) enquiry-based learning.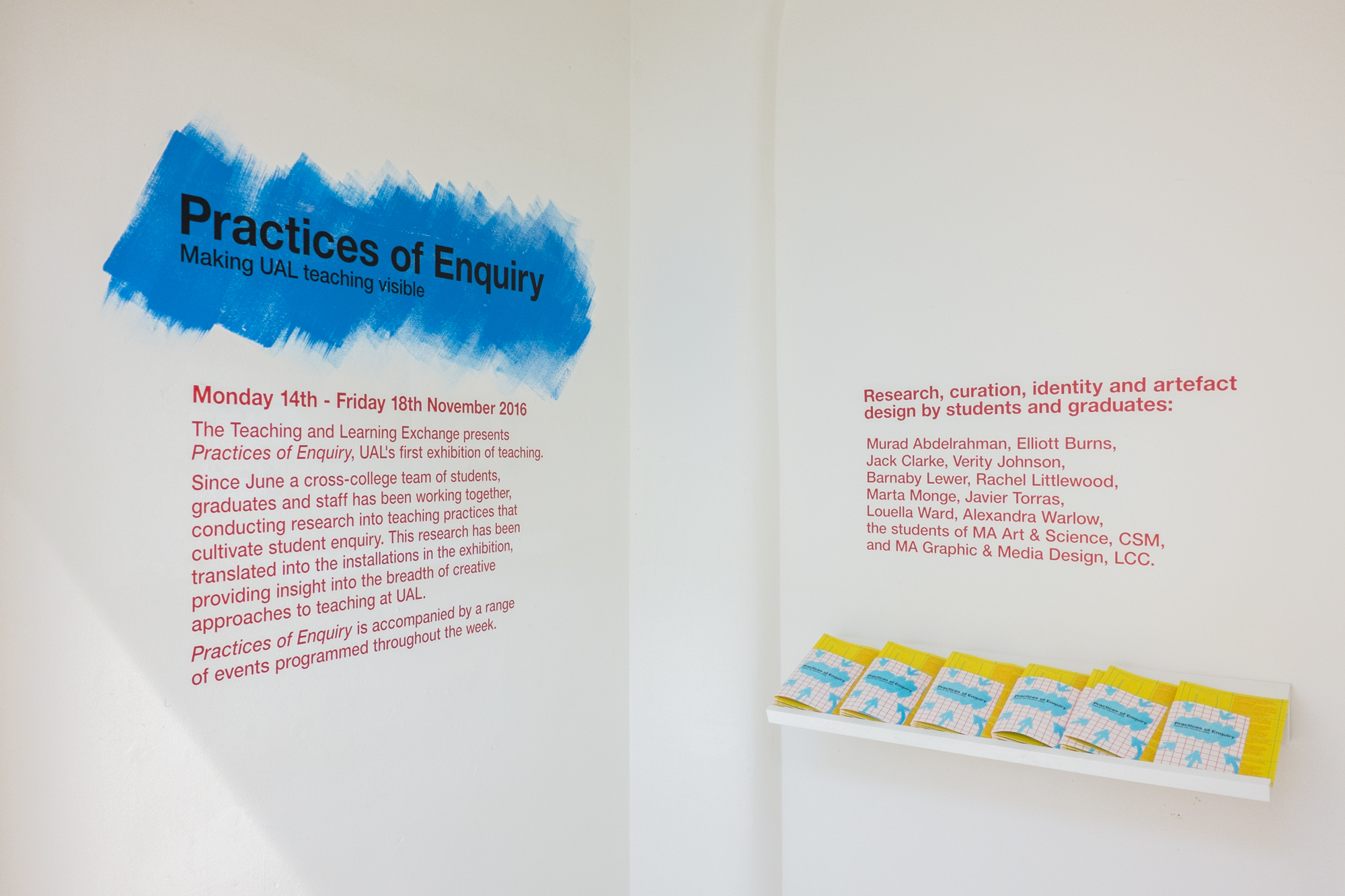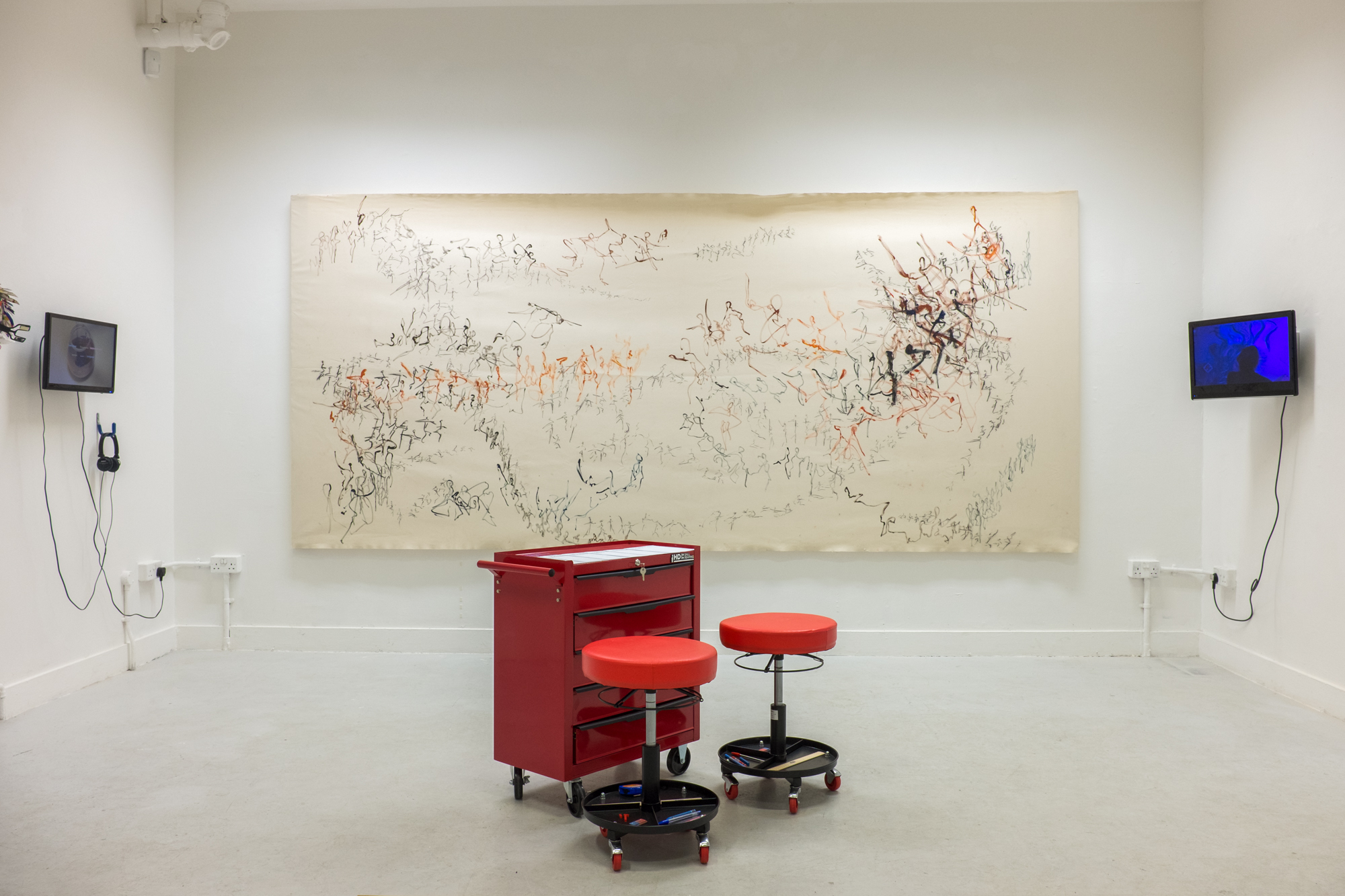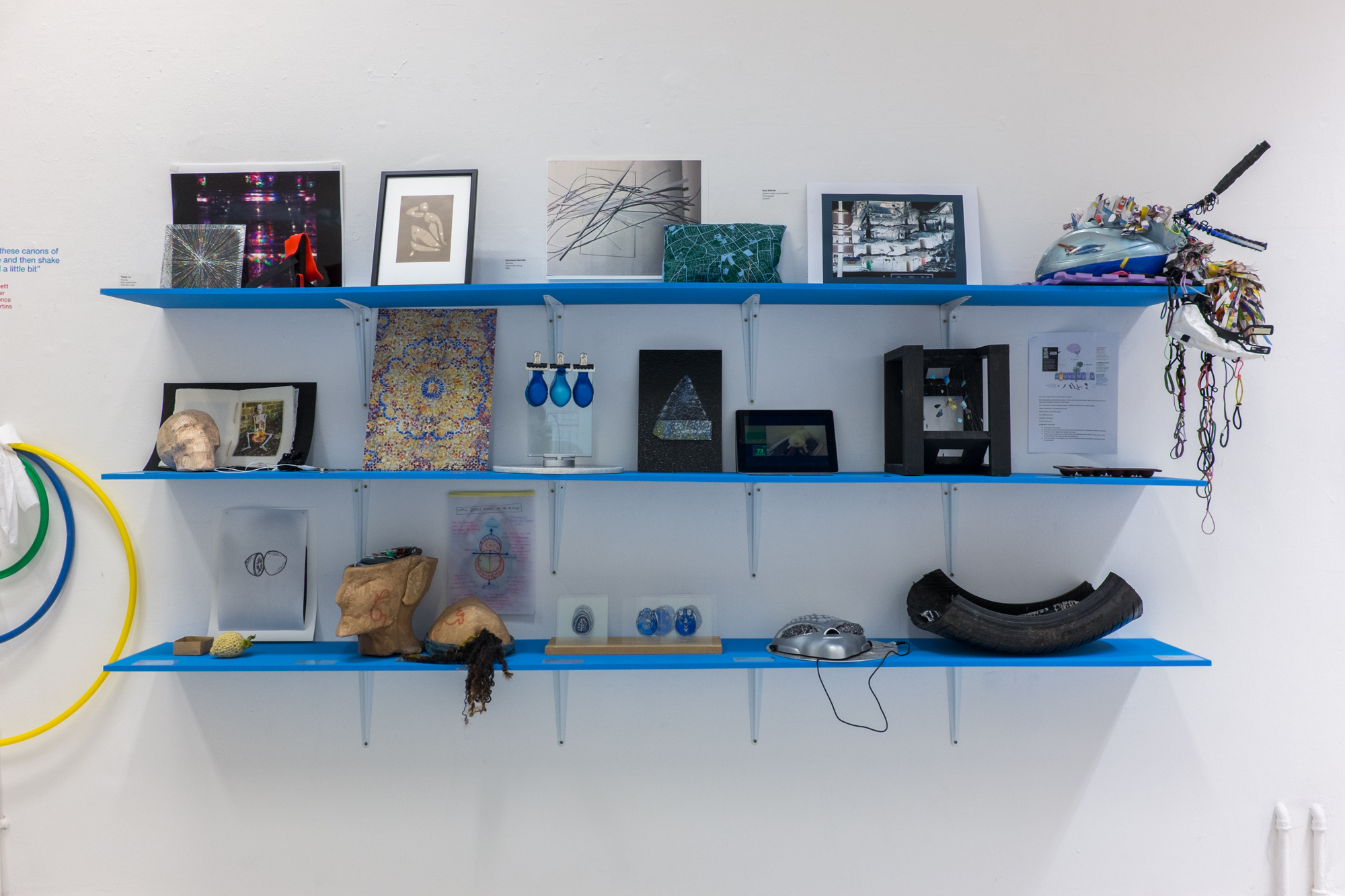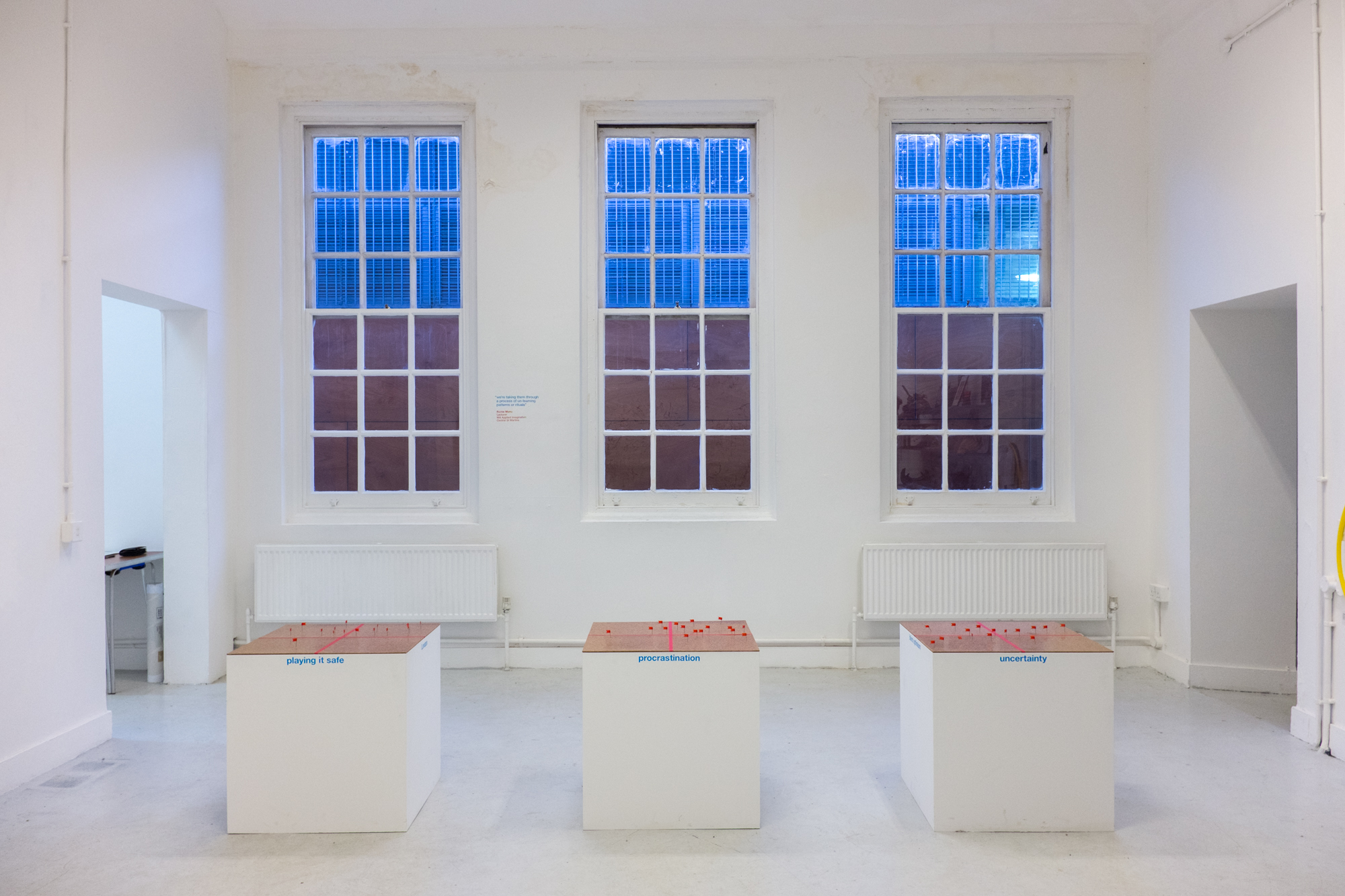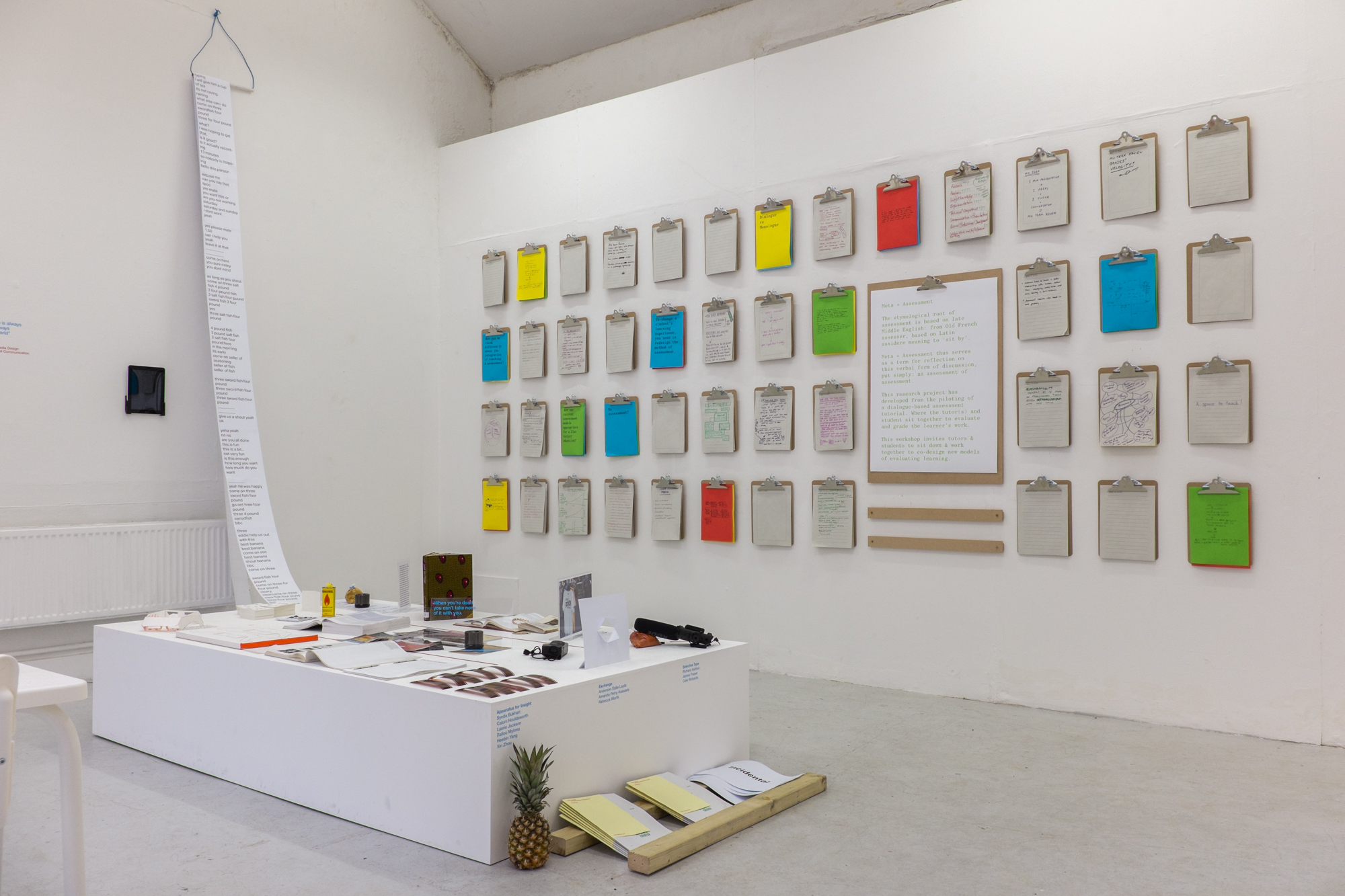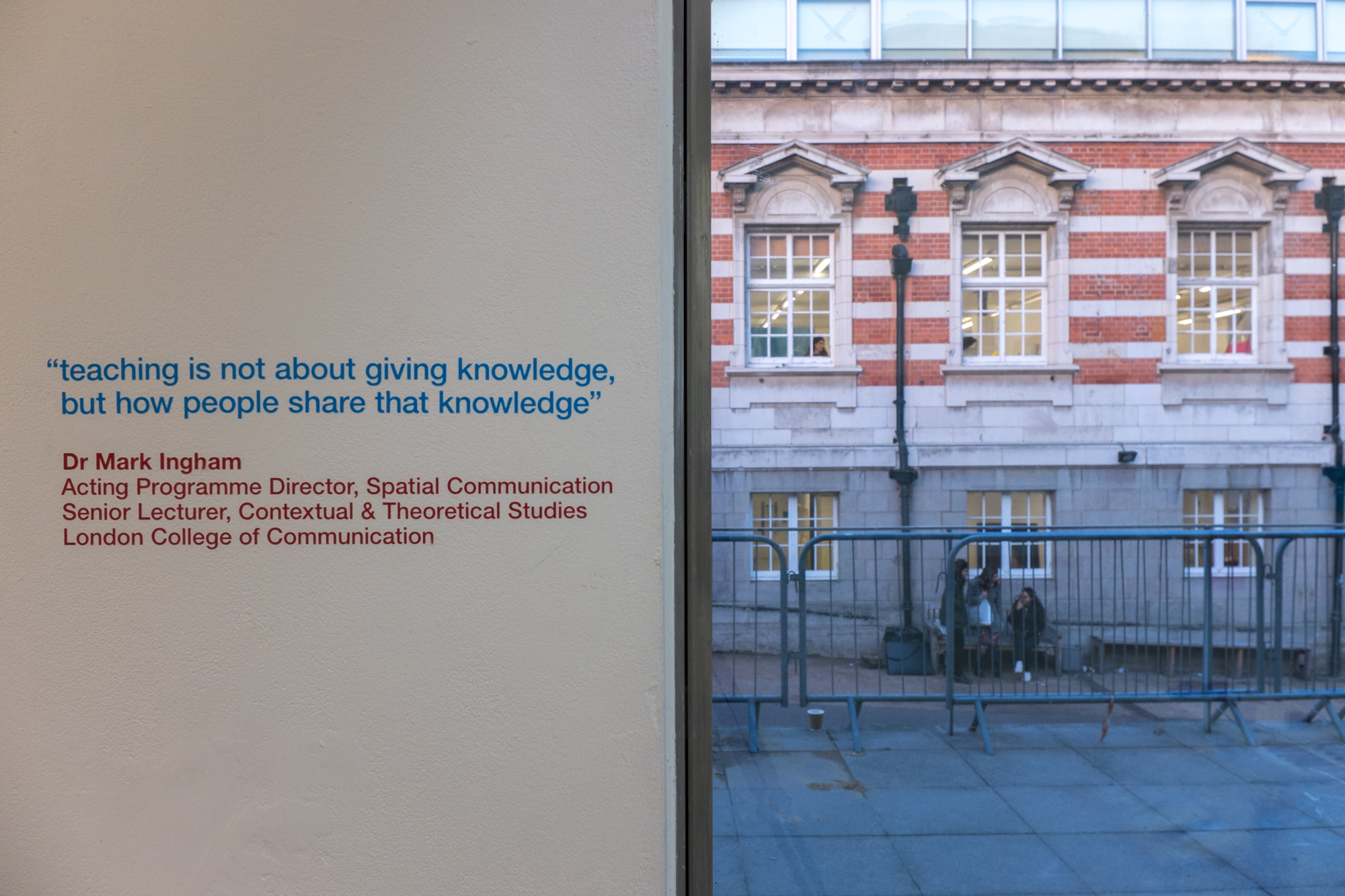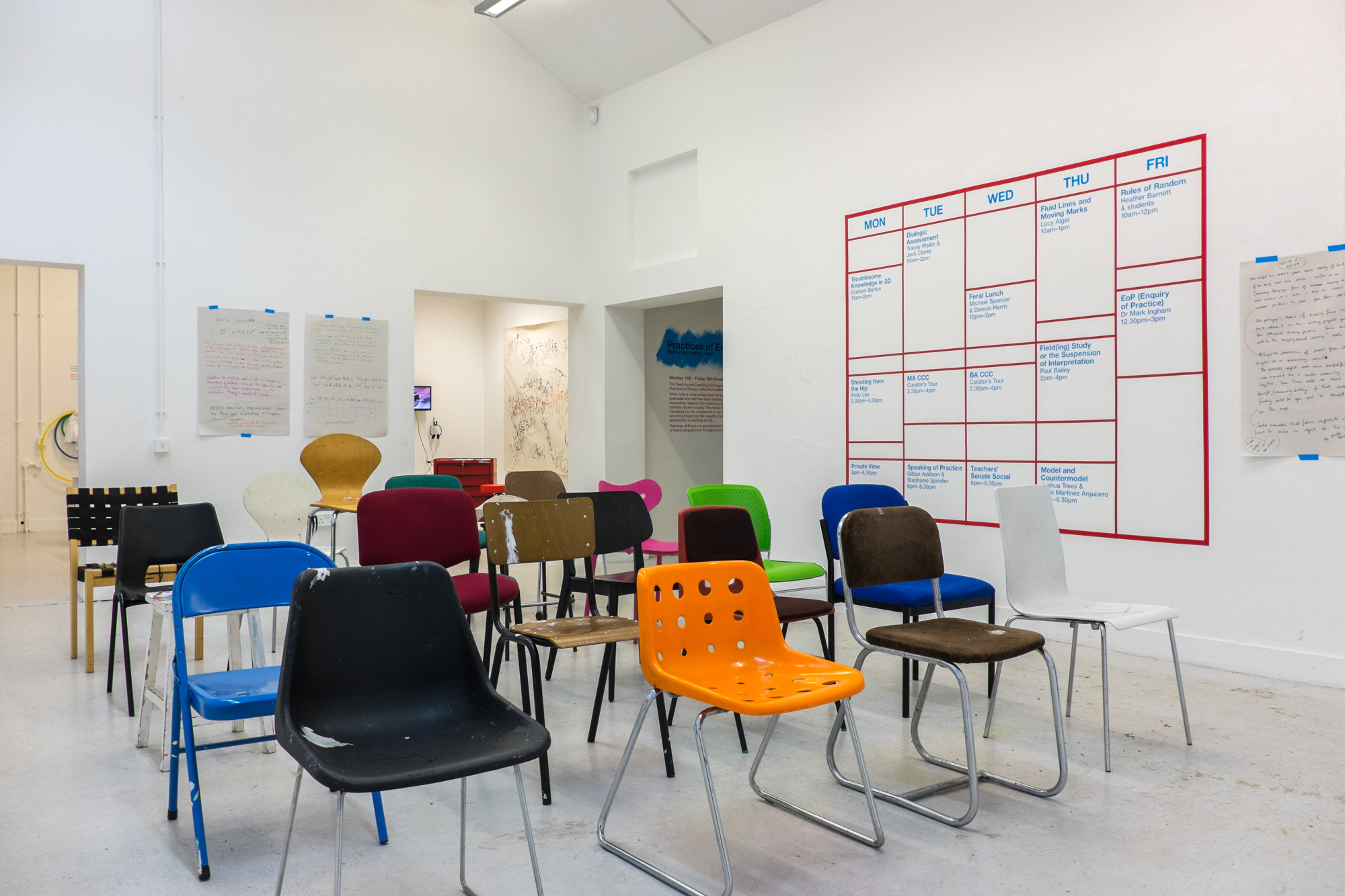 It is refreshing to see that the University is open to exploring the nature of its teaching, and more importantly has involved students every step of the way. Through the nature of its inception and creation Practices of Enquiry has become a self-perpetuating machine, reinforcing that which it wishes to explore. Often art can be seen as aloof, but not so here. Hopefully this is just the start of a continuous effort to collaboratively analyse and improve the teaching at UAL.
References
University of the Arts London (2016) Practices of Enquiry: Making UAL Teaching Visible, UAL Teaching and Learning Exchange, Chelsea College of Arts (UAL), 14-18 November. Available at: http://www.arts.ac.uk/about-ual/teaching-and-learning/shared-practice/practices-of-enquiry/ (Accessed: 6 December 2016).
Biography
Ollie Cartlidge graduated from BA (Hons) Photography at London College of Communication in 2016. Since leaving he has continued his art practice, painted some boats and made a guitar. His photography work is based around the mechanisms of visual communication. He is currently working on a project entitled 'Leaving Home/Finding Home', using his photography as an archive he is exploring the didactic relationship between past and present and the act of leaving one life behind to start another. Aside from his art practice he also photographs exhibitions and events. Contact him at: olliecartlidge@gmail.com